Yes, it's true! Brainspotting Therapy for anxiety allows you to rapidly and actively heal your brain. 
Wait, what? How come I haven't heard of it before, Bozhena?
Have you heard of EMDR or of therapists using a light for you to follow during treatments? It's starting to become more well-known, but Brainspotting is a similar (yet different!) therapy with foundational concepts branching back over 50 years that many feel is even more effective. 
Have you ever noticed when you start to really think about something, maybe the past, you start to look off into the distance? That's a Brainspot.
With your trained and experienced Brainspotting Therapist, we will gently guide your eyes to a different spot, literally allowing that part to heal, giving it a "break."
Amazing, right?
Brainspotting Therapy can help you get "un-stuck" from:
Repetitive behaviors that keep holding you back
The need to instantly react to situations ("train" your brain to gracefully respond instead)
Having your emotional wounds or trauma showing up in various forms of distress 
Overwhelming feelings of anxiety and challenges with self-regulation
Using ineffective coping strategies to make yourself feel better
At BE Therapy, I provide Brainspotting Therapy in Wheat Ridge just northwest of Denver Metro in Colorado and I am honored to offer it in my counseling practice at BE Therapy, located at 4251 Kipling St #560, Wheat Ridge, CO 80033. You can reach my office at (970) 439-1604 or click here to request a session.
I can help bring ease back into your life and work on all of these common issues, together with Brainspotting:
Relationship issues (feeling disconnected to your partner)
Self-esteem and confidence boosting
Anxiety and intense worry for the future
Trauma or difficult memories
Indecision and help making your next move in life, your relationship, or work
Emotional outbursts
Resorting to the same behaviors you always have 
Hi. I'm Bozhena Evans, LCSW, Founder of BE Therapy, and a trained Brainspotting Therapist in Wheat Ridge, CO.
I have an eclectic professional background and love working with people (and couples) from all walks of life. I've seen first-hand how much relief Brainspotting Therapy brings – especially when it comes to anxiety. 
You deserve this.
And, my mission is to give you the top tier therapeutic service that you need so that you can shrug off (finally) the endless worry and circling that comes with anxiety.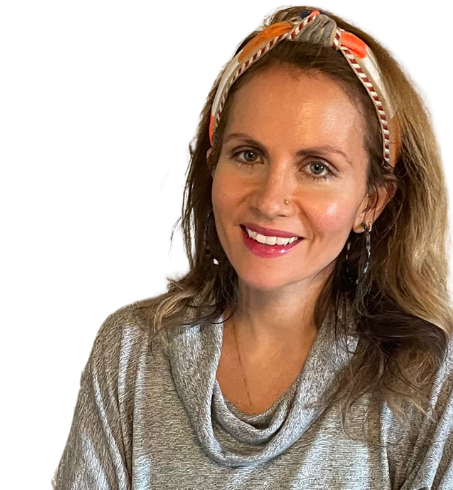 ---
Do you need this? Well, have you ever gotten anxiety over having anxiety? Yep. Come give Brainspotting a try.
---
Brainspotting Therapy FAQS:
Is Brainspotting Therapy Legit?
It's absolutely legit and has been around for over a half a century (that we know of!). It's highly likely Brainspotting Therapy techniques have been used throughout history as it is truly a "simple technique" using your own body's mechanisms for redistributing focus. Yet, it took scholarly and empirical data in order to bring all the data into a name: Brainspotting Therapy.
For more information on the history and application of Brainspotting, try Googling "Brainspotting journal studies" for primary information. Here is a link to one such journal study. "Results showed that, after about 40 minutes of treatment, Brainspotting significantly reduced memory-related distress," the study reads.
Is Brainspotting Therapy Covered by Insurance?
Like many therapies, Brainspotting treatment is typically not covered my insurance. Contact your counselor to find out what their private pay options are. Many offer payment plans or can assist with ideas on how to cover your therapy. 
Is Brainspotting as Effective as EMDR?
Everyone responds to treatments differently. In fact, it's probably why you ended up here in the first place – because what you were doing, or are doing, isn't working as well as it once did – or at all. 
Is it as effective? From a clinical standpoint, yes. However, it is truly up to you, the patient, to determine whether Brainspotting is a modality that helps improve your anxiety and symptoms. It's gentle enough to give a try and less invasive than a medication protocol. We always recommend Brainspotting as a type of holistic psychotherapeutic treatment worth applying when other treatments aren't helping, or when a client wants to try something new.
How Can I Find a Brainspotting Therapist Near Denver in Wheat Ridge?
Of course, we all tend to start by searching: Brainspotting Therapy in Wheat Ridge near me but what then? Read your prospective counselors' reviews. Are they mostly positive? Find out if they have written any articles on third party sources (here's one of mine). And perhaps check to see if they have a blog on their website to get to know them better. 
After all of that? Go with your gut! It always knows the right decision. 
How Many Brainspotting Therapy Sessions Will I Need?
Brainspotting Therapy in the beginning can provide breakthroughs immediately, or after a handful of sessions typically. After that, most patients tend to use it as maintenance. What that means to you could be several times a week, once a week, every other week, or monthly. 
If you are curious – contact me to discuss a free mini consultation by phone.
Will My Life Actually Change with Brainspotting Therapy?
Like all things, it takes time and consistency to change your life, along with the right attitude to want it more than anything else. I want to be here to support you in that journey and I truly think that Brainspotting Therapy can help with almost any issues that currently impact your life in a negative way. 
One of the most amazing things is that your own body and mind work together to heal themselves. I simply guide you through the process. 
If all of this has piqued your interest, I would be delighted to connect with you. 
Please feel free to read my potential new client information here and reach out should you want to begin your series of Brainspotting Treatment sessions. 
"Bozhena is so easy to talk with. She is a wonderful listener and seeks to fully understand a situation to help provide insightful and empathetic advice."
Is it time to try something new? I'm here for you.
Located at 4251 Kipling St #560, Wheat Ridge, CO 80033
Monday 9AM–7PM
Tuesday 9AM–7PM
Wednesday 9AM–7PM
Thursday 9AM–7PM
Friday 9AM–7PM
Saturday Closed
Sunday Closed